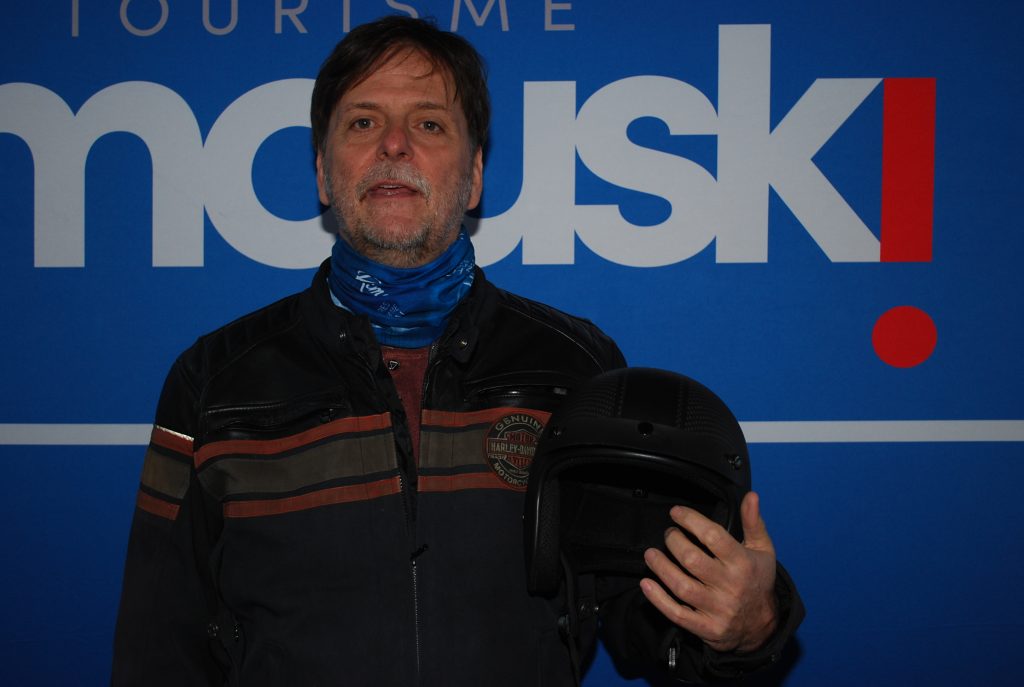 Interview with Daniel Gagnon, Financial Director of the Société de promotion économique de Rimouski (SOPER), a motorcyclist with over 35 years of experience.
Tourisme Rimouski: What tips and recommendations can you offer to motorcyclists planning to take the Routes des Monts Notre-Dame Circuit suggested by Tourisme Rimouski?
D.G.: Starting out from Rimouski, I suggest you go through Sainte-Luce-sur-mer. You will discover a magnificent beach there. It is, without a doubt, the most beautiful in Bas-Saint-Laurent! Then, on Route 234, you will come to Saint-Marcellin. Stop to visit the site of the Medieval Festival located in the heart of the village. The Festival, which takes place in August, is the flagship event of the Rimouski-Neigette high country. A word of advice: take care during the event. Traffic is heavy and there are many pedestrians.
Tourisme Rimouski: What do you particularly like about this rural circuit?
D.G.: It allows us to discover majestic landscapes, inhale the scent of haymaking and ride rolling, less-traveled roads. But it is important to remain vigilant: deer often cross the road, especially around La Trinité-des-Monts and Esprit-Saint. Best to stop for a moment and admire them!
Tourisme Rimouski: From Dégelis, you start to head back to Rimouski. What do you remember from this part of the circuit?
D.G.: First of all, Route 295 between Dégelis and Témiscouata-sur-le-Lac. It runs the full length of the superb Lake Témiscouata. Then, before getting back on the 132, stop off at Trois-Pistoles… my hometown! It's a must-see!
Tourisme Rimouski: Which view always wows you as you head back to Rimouski?
D.G .: There is a magnificent view of the sea when you are getting close to the entrance to the Bic National Park, opposite the rest area. That's where the salty air engulfs us!
Tourisme Rimouski offers five circuits around Rimouski that will allow motorcyclists to enjoy their stay.
Tourisme Rimouski: 381.5 km later, back in Rimouski, what should we do?
Circuit 1
Circuit 2
Circuit 3
Circuit 4
Circuit 5
D.G.: Before recounting our memories of this magnificent day on one of Rimouski's many terraces, I suggest one last stop: the Rimouski wharf. A magical view west with the Bic National Park as a backdrop.