Rimouski is the ideal playground to make the most of winter. We guarantee plenty of family fun while you enjoy your favourite activities: sliding, skating, snowshoeing, snowmobiling or ice fishing. Wrap up warm and let the fun begin!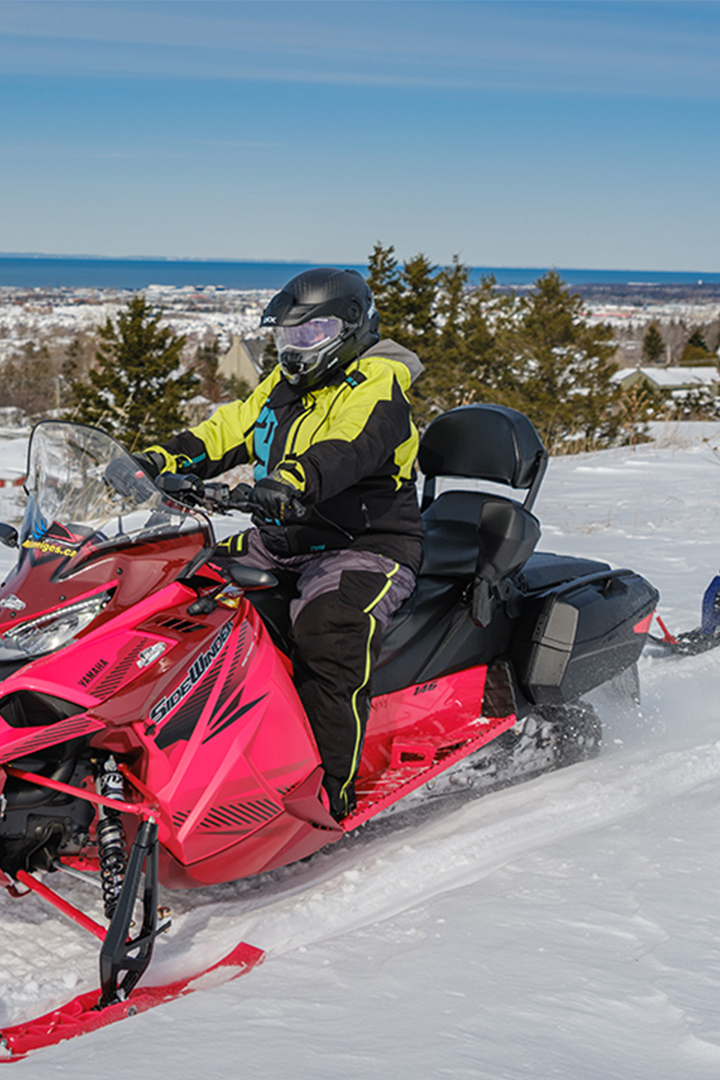 Discover our many SNOWMOBILE trails
With an abundance of snow, varied landscapes, numerous rest areas and a broad choice of accommodation right next to the trails, the Bas-Saint-Laurent has everything to satisfy even the most demanding snowmobilers. And since its 1,800 km of well-maintained trails connect with those of the Gaspé Peninsula, Maine, New Brunswick and the Chaudière-Appalaches region, it's not surprising that people come from everywhere to enjoy its vast, pristine spaces.
In the Rimouski region, a loop called the Circuit aventure or "Adventure Tour" will take you on a 375 km excursion across the high country and close to the river.
Appreciated for its sunsets and breathtaking viewpoints, the region is dotted with places to stay the night, including the renowned Domaine Valga. If you want to really find out what this region has to offer, make sure to call in at this Saint-Gabriel-de-Rimouski business. Once you've followed their experienced guides through the powder snow of the mountains, valleys and mature maple groves of this immense playground, you'll know what it means to "roll out the white carpet."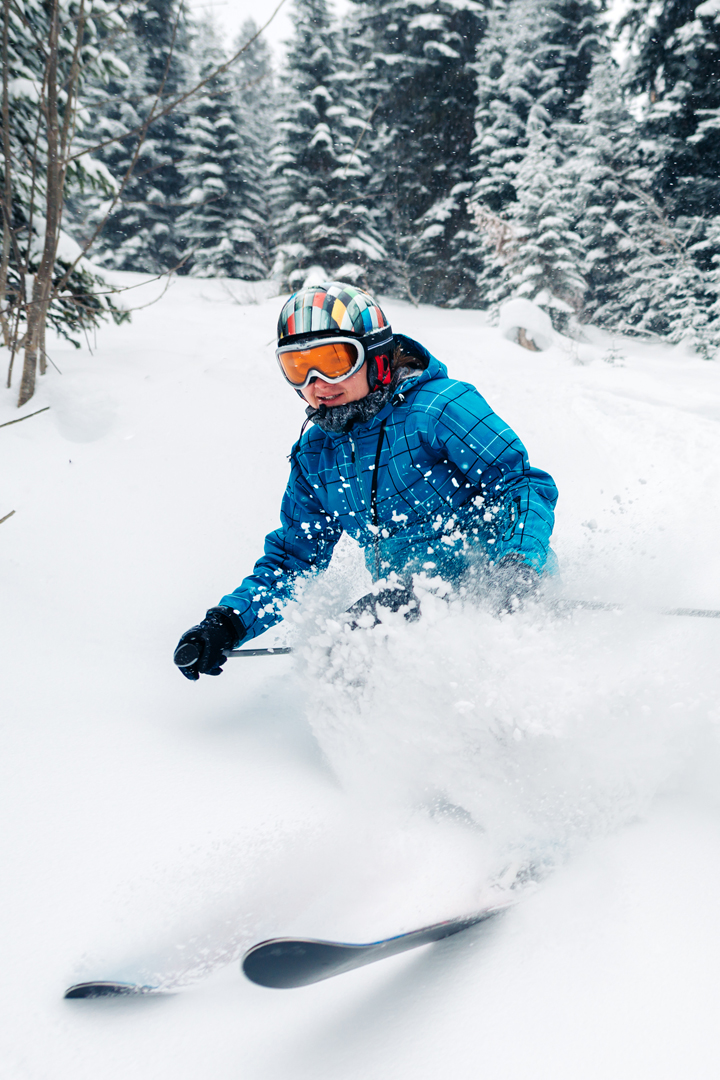 Hit the slopes at DOWNHILL SKI and SNOWBOARD centres near Rimouski
Hit the slopes at two ski centres in the greater Rimouski area: the Parc du Mont-Comi and the Parc du Mont-Saint-Mathieu.
Located 30 km south of the city, Mont-Comi is the biggest ski resort in Eastern Quebec. With its 575-metre summit and 306-metre vertical drop, it offers an abundance of natural snow. Skiers and snowboarders sometimes come from far away to enjoy its great skiing conditions, its 30 slopes on three sides of the mountain and its long season.
About 55 km west of Rimouski, Mont-Saint-Mathieu is particularly family-friendly with, among other things, a gentle quadruple lift and a magic carpet lift for beginners of all ages. Explore its 222-metre vertical drop over 26 slopes, 11 of which are in glades, and two inner-tube sliding tracks.
Both resorts have a ski chalet and offer many services, including on-site or nearby accommodation.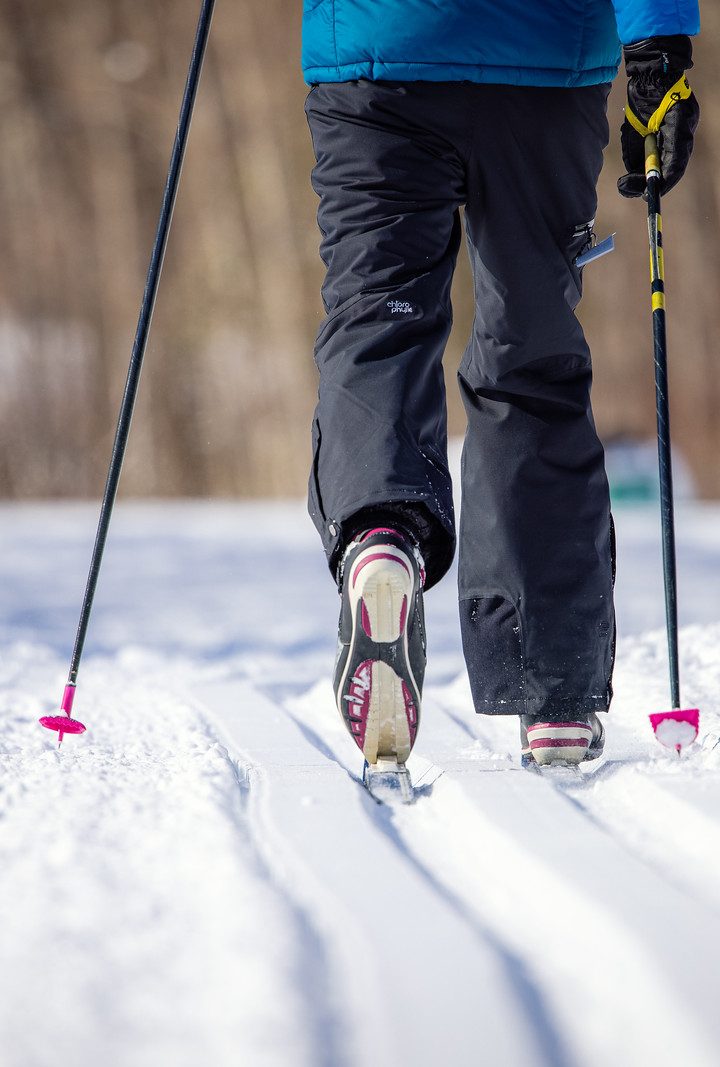 Discover miles of CROSS-COUNTRY SKI trails for all levels!
Whether cross-country skiing is a family activity, a way to push your limits or an opportunity to admire nature, you want well-groomed trails, beautiful scenery, proper signage and enough stops and shelters to rest safely. Well, that's exactly what awaits you on the 80 kilometres of trails for classic and skate cross-country skiing in the Rimouski region.
If you don't have any equipment or a car, you can rent skis and poles at Beauséjour Park and explore both sides of the Rimouski River by following the Éboulis and Draveur trails. If you are drawn to the St. Lawrence river, choose the Littoral trails to explore its shores.  If you like the silence of snow-laden mature forests, discover the Coop Mouski just 15 km south of the city.  If you want to combine the forest, the open fields and the coast, then the 13 km of trails in the Bic National Park are for you. Have fun!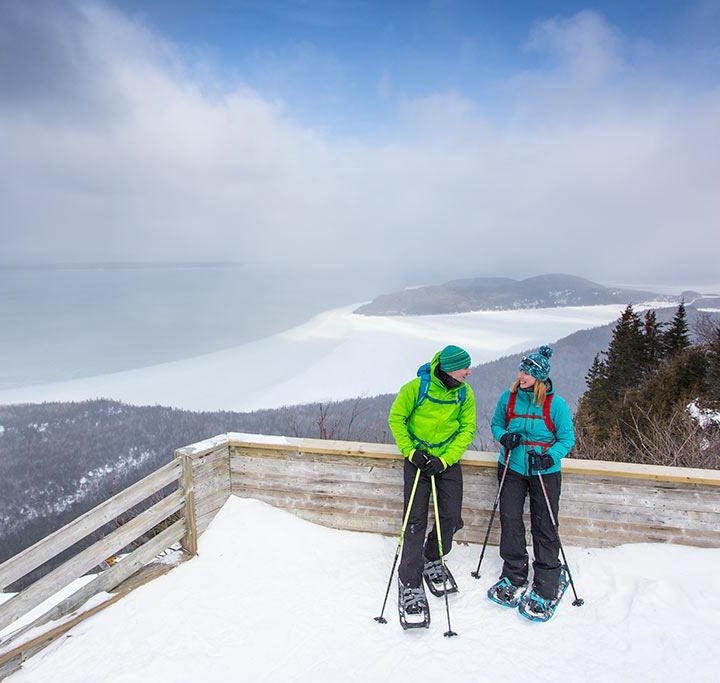 Go SNOWSHOEING in the Bic National Park and on many other trails
Do you like snowshoeing? The Rimouski region has a wide range of trails in a variety of environments: the Le Draveur, L'Éboulis and Le Littoral trails in the heart of the city (23 km); the Coop Mouski trails in the forests of the high country (15 km); and the trails of the Bic National Park by the river (34 km). Most of them offer observation posts and shelters where you can rest and enjoy a snack. And since many have feeders, birds may even come and eat out of your hands if you have something to give them. That's not enough? With soft snow everywhere and the many routes marked out by residents in the various neighbourhoods, you should be able to find something to satisfy you.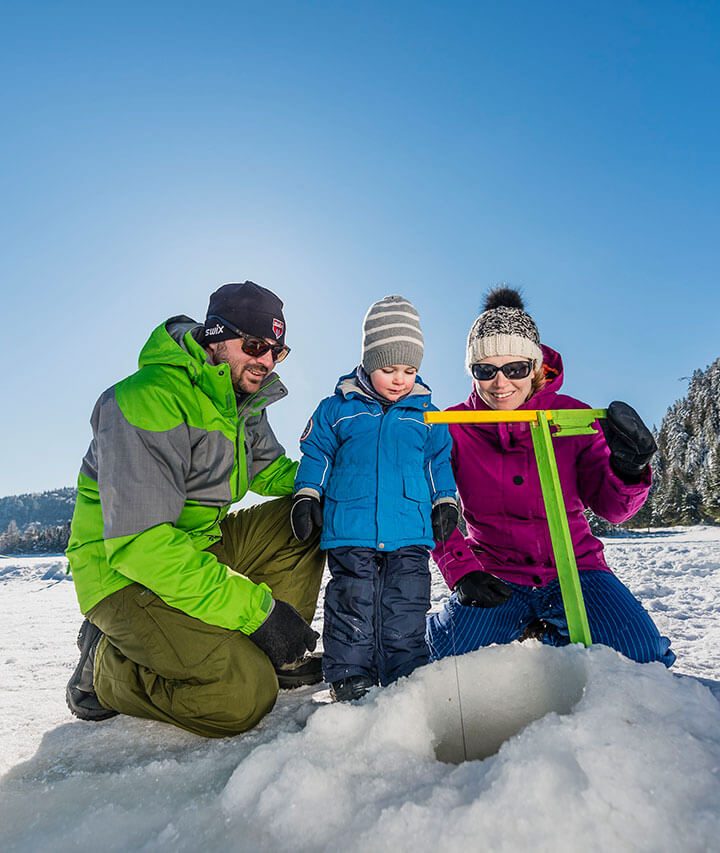 Try your hand at ICE FISHING just a few steps from the city centre or in the great outdoors 
For around twenty winters, usually around mid-January, 60 to 80 huts have magically appeared at the mouth of the Rimouski River. The pack ice—previously white and deserted—is transformed into a multicoloured village that warms the heart: ice fishing has begun. Will we catch much smelt this year? Will the season be long? Impossible to predict. But if you head onto the pack ice and talk to the people fishing, they will tell you whether the fish are biting and proudly show you their catch. If you fancy trying your hand and your luck, inquire! Some winters, this group of enthusiasts has an outfitter who rents outdoor holes… and fully equipped cabins. Happy fishing!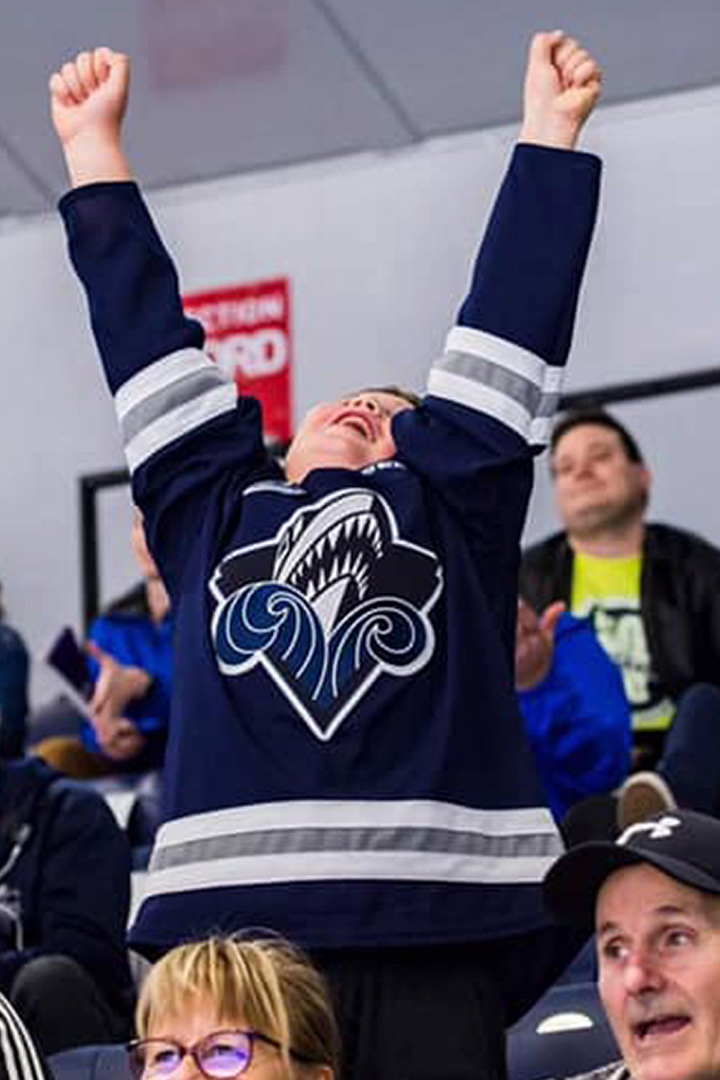 Club de hockey l'Océanic de Rimouski
The QMJHL Hockey Club,  the Oceanic,  has been fortunate to have names in its ranks that make or have made their mark in the National Hockey League such as Vincent  Lecavalier, Brad Richards, Ryan Clowe, Michel Ouellet, Sébastien Caron and not to mention Sidney Crosby and Alexis Lafrenière.
L'Équipe de toute une région!
Club de hockey de l'Océanic – 111, 2e Rue O C, Rimouski, Qc, G5L 7C9 – 418 723-4444 –  www.oceanic.qc.ca